Armytek Zippy Extended Set Green

Thin, lightweight and stylish Armytek Zippy is now 3 in 1. Keychain multi-flashlight Zippy Extended Set, which has no equivalents, is suitable for daily use, services or camping. Durable steel ring allows to carry the flashlight with keys. Removable stainless steel clip is securely attached to clothing or belt. Rotatable 360° headmount with magnet and plastic clip for cap make it possible to use the flashlight as a headlamp. Strong magnet in the mount securely holds the flashlight on metal surfaces. Built-in Li-Pol battery is easily charged with Micro USB cable.
160 lumens of light, wide beam angle of 110°.

Beam distance up to 15 m.

Indication of battery charge level and charging process.

IP67 standard: highly reliable protection from dust and submersion to 1 meter for 30 minutes.

Unique fully glowing body and 4 colors to choose from.

Possibility to charge the device with Micro USB cable and built-in Li-Pol 100 mAh battery.

5 years no-hassle warranty.
Light & Optics
Brightness stabilization type

The completely new second-generation driver S-Tek™ enables the flashlight to emit bright and constant light even when the battery 18650 Li-Ion is almost discharged.

:
FULL (constant brightness)
Modes
Runtime in maximum mode:
17min
Runtime in minimum mode:
10h
Dimensions & Weight
Weight (without battery):
Body
Material

Our flashlights have a strong, difficult to break body made of aircraft-grade aluminum and developed for a minimum weight with sufficient durability. Premium type III hard anodizing 400HV.

:
Plastic
Waterproof and dustproof standard
Water resistance standard: IP68 (the highest). Metric profile thread provides tight parts attachment.
An addiional O-ring increases glass sealing, and well as an extra L-ring of a specific shape.
:
IP67
Electronics
Battery compatibility:
Li-Pol 100mAh
Ability to use batteries with PCB:
Ability to use batteries without PCB:
Protection from accidental switch-on:
Color battery state indication:
Indication of low battery level:
flashlight

headmount with magnet

stainless steel clip

user manual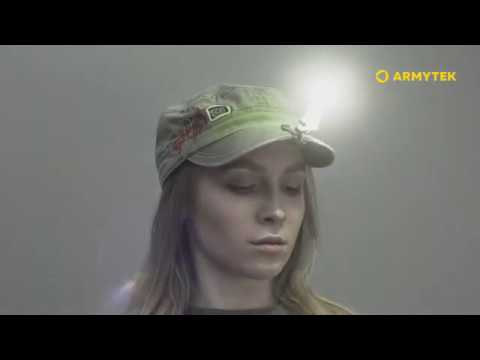 Das Zippy Extended Set ist eine einzigartige 3-in-1 Multi Taschenlampe: Schlüssel-Lampe, EDC und Kopfleuchte. 4 mal heller als Analoga, unglaublich langlebig und wiederaufladbar durch Micro-USB. Zum Tragen mit Schlüsseln geeignet, kann mit einem Stahlclip an der Kleidung oder auf dem Kopf dank der Kopfhalterung mit einem Magneten befestigt werden. Der starke Magnet in der Halterung hält die Lampe sicher auf der Metalloberfläche. Für den täglichen Gebrauch, Arbeit, Laufen, Radfahren, Reisen und Camping.