Armytek Barracuda XP-L HI White
Extreme brightness 1150 OTF lumens
Unprecedented beam distance up to 775 meters for efficient illumination of large areas
Ultra-strong materials and thoroughly thought-out construction guarantees total protection harsh impacts or vibrations
Light-weight but saving its excellent light characteristics and fail-proof reliability
Simple operation and continuous runtimes – 1.5 hours at maximal mode and almost 14 hours at middle mode
Constant brightness even when the batteries are almost discharged and at -25°C frost
The highest IP68 dust- and waterproof standard - more than 5 hours at 10 meters depth
Guaranteed durability — stands up the recoil of any gun gauge and falling from 30 meters height
Note: Batteries are not included in the package.
*The engraving on the flashlight may differ from the engraving on the image depending on the flashlight version.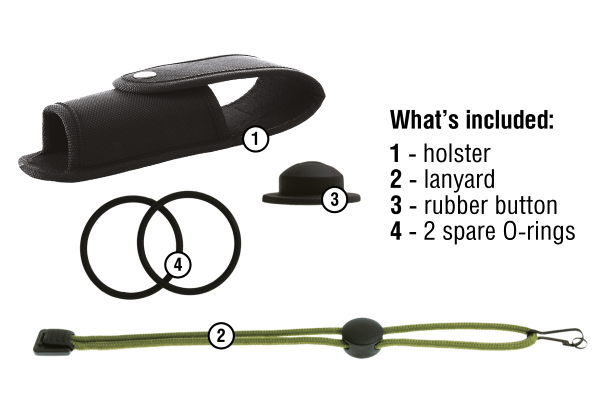 Light & Optics
Optics

The reflectors of Armytek flashlights have been modeled and calculated in computer software for the design of optical systems that enabled to produce a flawless light beam for a long-range distances. Flashlights with TIR optics provide smooth wide beam without distinct hotspot and sharp edges.

:
Smooth reflector
Modes
Runtime in maximum mode:
1.7 h
Runtime in minimum mode:
30 days
Dimensions & Weight
Weight (without battery):
Electronics
Battery compatibility:
2x18650 Li-Ion / 4xCR123A / 4xR123 Li-Ion
Ability to use batteries with PCB:
Ability to use batteries without PCB:
Protection from accidental switch-on:
Color battery state indication:
Indication of low battery level: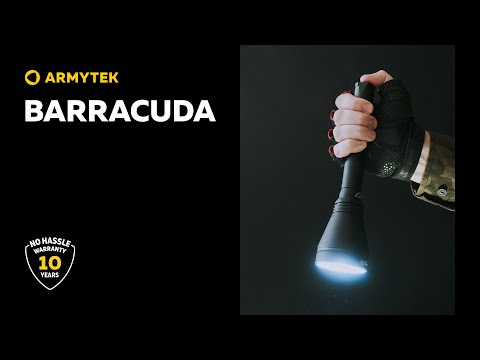 Barracuda — 2 in 1 searchlight
Barracuda is an impressively bright and lightweight for its category flashlight with a narrow beam of 1150 lumens and 775 meters, capable of illuminating objects at a great distance even under water. Designed specifically for search operations. The 1-inch body is compatible with original remote switches and weapon mounts, making it possible to use the flashlight together with a weapon.