Armytek Partner C2 XP-L White

Unbeaten light brightness 1250 LED lumens (1050 OTF lm)
Extreme beam distance up to 174 meters
TIR-optics for smooth light beam without sharp edges. No «tunnel vision» effect after continuous use
Solid and impact-resistant body ensures the flashlights' efficiency even after the fallings from the height of 10 meters and harsh impacts.
The highest standard of water- and dustproof IP68 - submersion to the depth up to 10 meters
Compact size and small weight perfect for constant carrying in the bag, pocket or on the belt.
Compatible with original remote switches and weapon mounts
Easy and comfortable operation by a tactical switch
Batteries are not included in the package.
*The engraving on the flashlight may differ from the engraving on the image depending on the flashlight version.
Dimensions & Weight
Weight (without battery):
Modes & Electronics
Power source:
1x18650 Li-Ion / 2x18350 Li-Ion / 2xR123 Li-Ion / 2xCR123A
Runtime for maximal mode:
1h 20 min
Runtime for minimal mode:
18 days
Ability to use batteries with a flat contact:
Protection from accidental switch-on: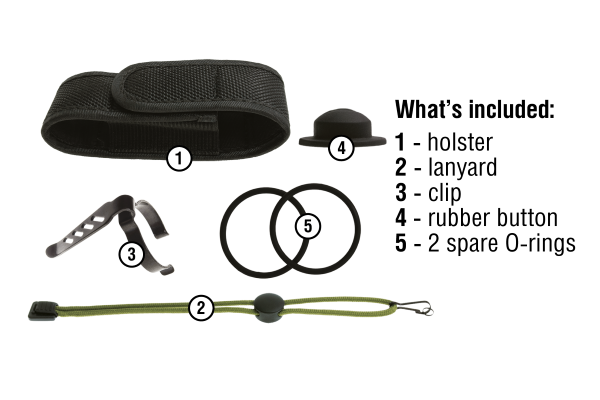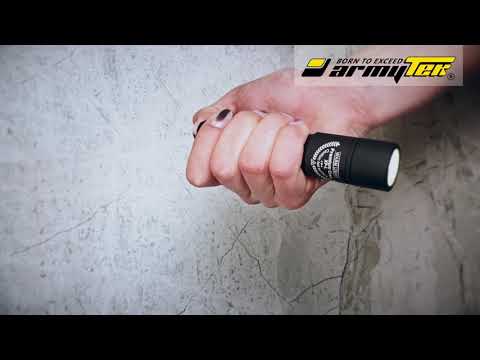 Verwendung von Taschenlampen Armytek Partner Regular
Turbo.Wenn der Kopf der Taschenlampe abgeschraubt ist, drehen Sie ihn ganz zu.Durch erste Tastendruck (Vollklick) wird die Taschenlampe eingeschaltet bei maximaler Helligkeit. Durch erneutes Drücken dieser Taste wird die Taschenlampe ausgeschaltet.