Armytek Dobermann (red light)

Cree XP-E2 LED and especially designed smooth reflector give distinct hotspot and minimal spill for directed aim illumination
Red light is good for reading maps and navigating. It doesn't disturb night vision and can be used as signal light
Compact and light-weight flashlight with good price for comfortable mounting on weapon
Active real-time temperature control without timers: after cooling-down the brightness increases again
Easy control with auto memorizing of last used mode and lock-out function from accidental switching on
Compatibility with the accessories for hunting - remote switches and mounts
The highest standard of durability - stands up the recoil of 12 gauge shotgun, no-break operation after falling from 30 meters height
The flashlight works for more than 5 hours at 50 meters depth
Batteries are not included in the package.
*The engraving on the flashlight may differ from the engraving on the image depending on the flashlight version.
Light & Optics
Optics

The reflectors of Armytek flashlights have been modeled and calculated in computer software for the design of optical systems that enabled to produce a flawless light beam for a long-range distances. Flashlights with TIR optics provide smooth wide beam without distinct hotspot and sharp edges.

:
Smooth reflector
Brightness stabilization type

The completely new second-generation driver S-Tek™ enables the flashlight to emit bright and constant light even when the battery 18650 Li-Ion is almost discharged.

:
FULL (constant brightness)
Dimensions & Weight
Weight (without battery):
Modes & Electronics
Power source:
1x18650 Li-Ion / 2x18350 Li-Ion / 2xR123 Li-Ion / 2xCR123A
Runtime for maximal mode:
4h
Runtime for minimal mode:
18 days
Ability to use batteries with a flat contact:
Protection from accidental switch-on: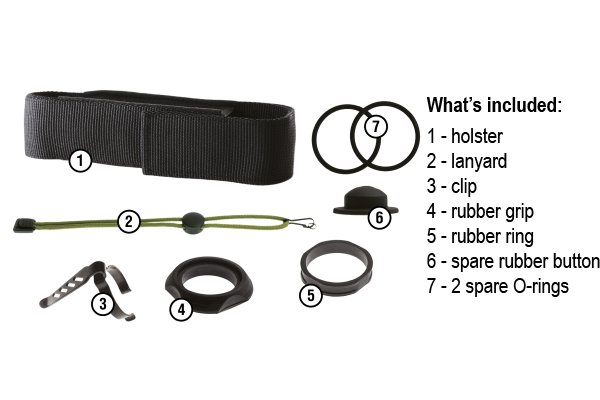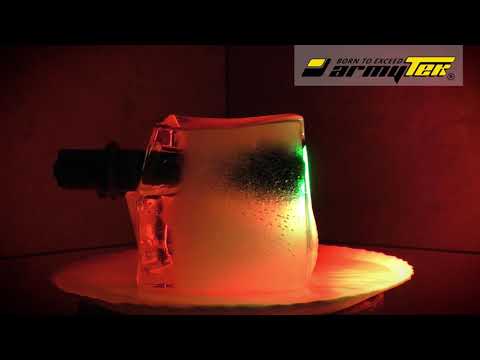 Frosttest Armytek Predator Grünes und Dobermann Rot
Taktische Lichter Armytek arbeiten bei -25 ° C und praktisch mit einer entladenen Batterie.Kopf, Körper und hintere Abdeckung sind durch ein rechteckiges Gewinde miteinander verbunden, das für maximale Dichtheit sorgt.